Skip to product information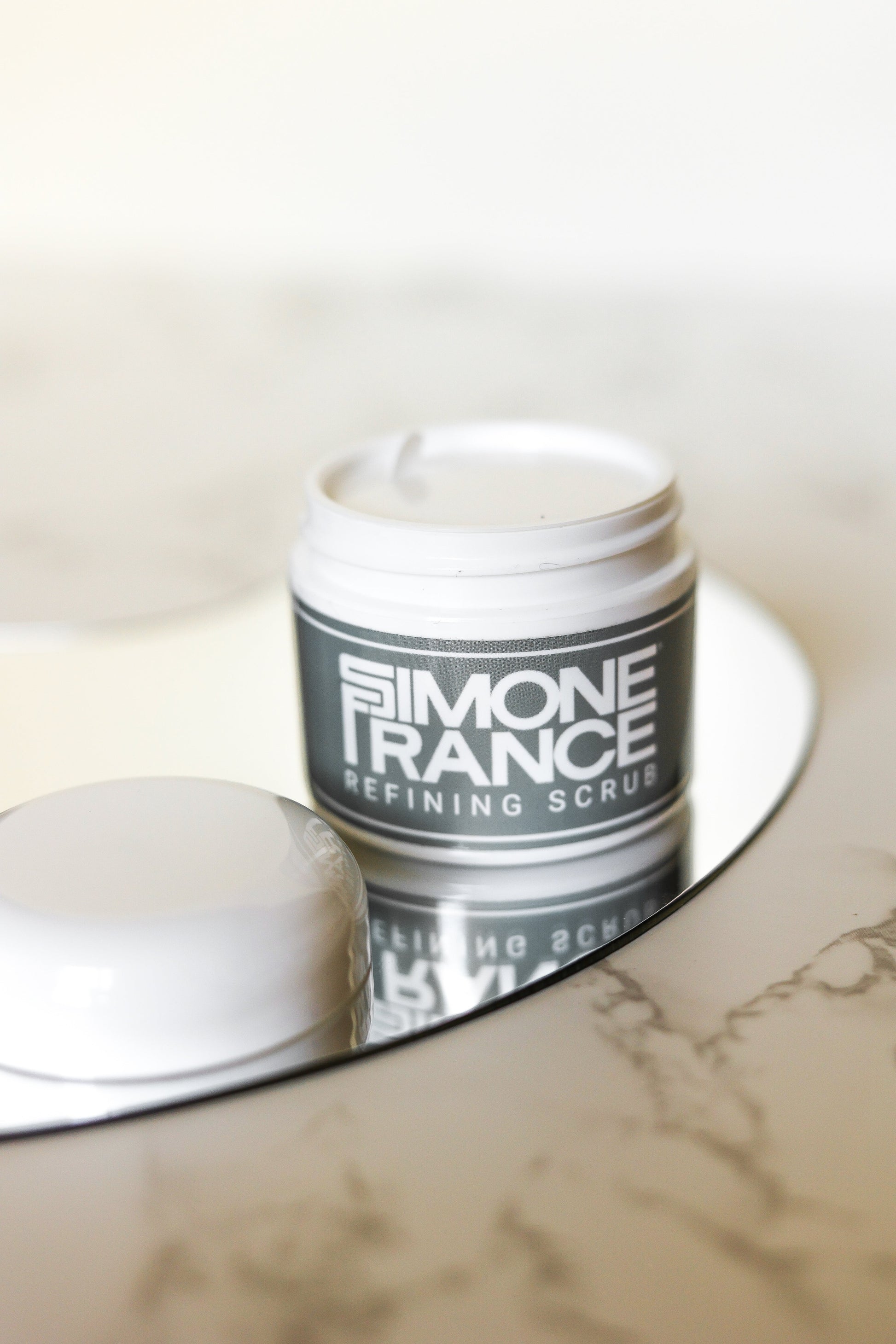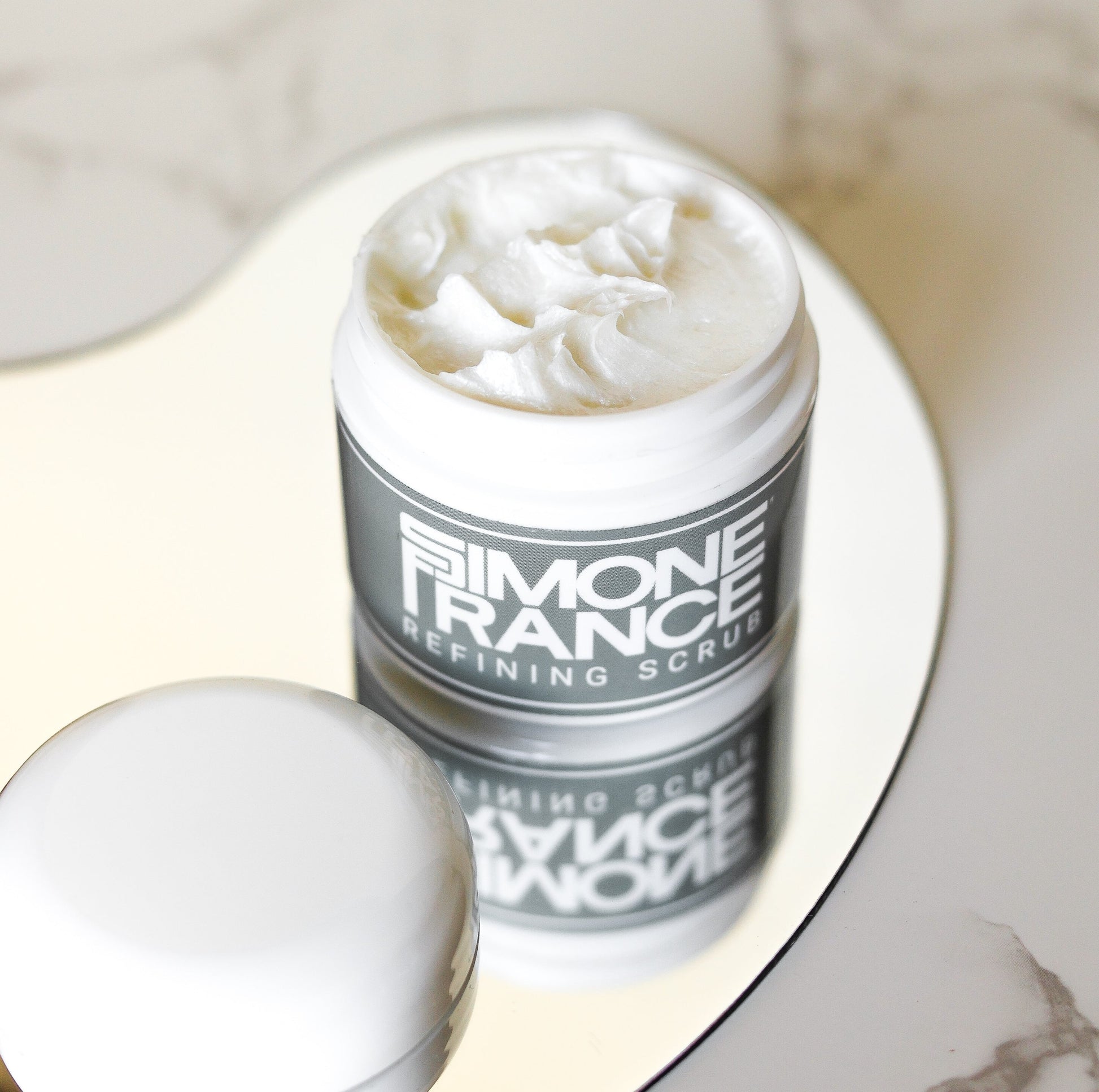 Refining Scrub
All-natural grains suspended in a fluffy mousse melt as you add more water, so you can customize the perfect texture for your individual needs.  Rounded particles gently flow in and out of your pores to thoroughly clean them and softly remove dead skin cells.  When used with our unique Sandwich® cleansing method you will be amazed at the results. 
2 oz - $40     1/2 oz - $20
Benefits
*Next to staying out of the sun, mild daily exfoliation is the most important thing you can do for a lifetime of healthy, beautiful skin
*Helps even skin tone 
*Fades or eliminates dark spots
*Brightens a dull complexion
*Clears blackheads
*Boosts moisturizer performance
*Leaves skin soft and fresh
Ingredients
Purified Water, Glycerin, Glyceryl Stearate, Diatomaceous Earth, Triethanolamine, Phenoxyethanol, Diazolidinyl Urea, Sodium Dehydroacetate
Sale price
$20.00
Regular price
Customer Reviews
10/14/2022
Alison C.

United States
Refining Scrub is essential
I use French formula 1st thing in the morning as Simone always coached the scrub is essential in refining skin tone and cleansing then washing it off with Simone soap finishes the process and one feels so fresh! However I do wish you'd bring back the answer mask.
04/21/2022
Holly B.

United States
Amazing Product
Have been using this for YEARS and will never stop!
10/09/2021
Caren S.

United States
Great
Great. the product is the best new skin regimen
09/07/2021
Lucinda D.

United States
Luxurious texture!
Love this scrub. Has the perfect texture that goes perfectly in the sandwich. A little goes a long way! Love this no nonsense approach to skincare!
Skins so smooth
I use this for my hands and it works GREAT! I get really dry skin from my job and when I use the hand system its like they come back to life!