Skip to product information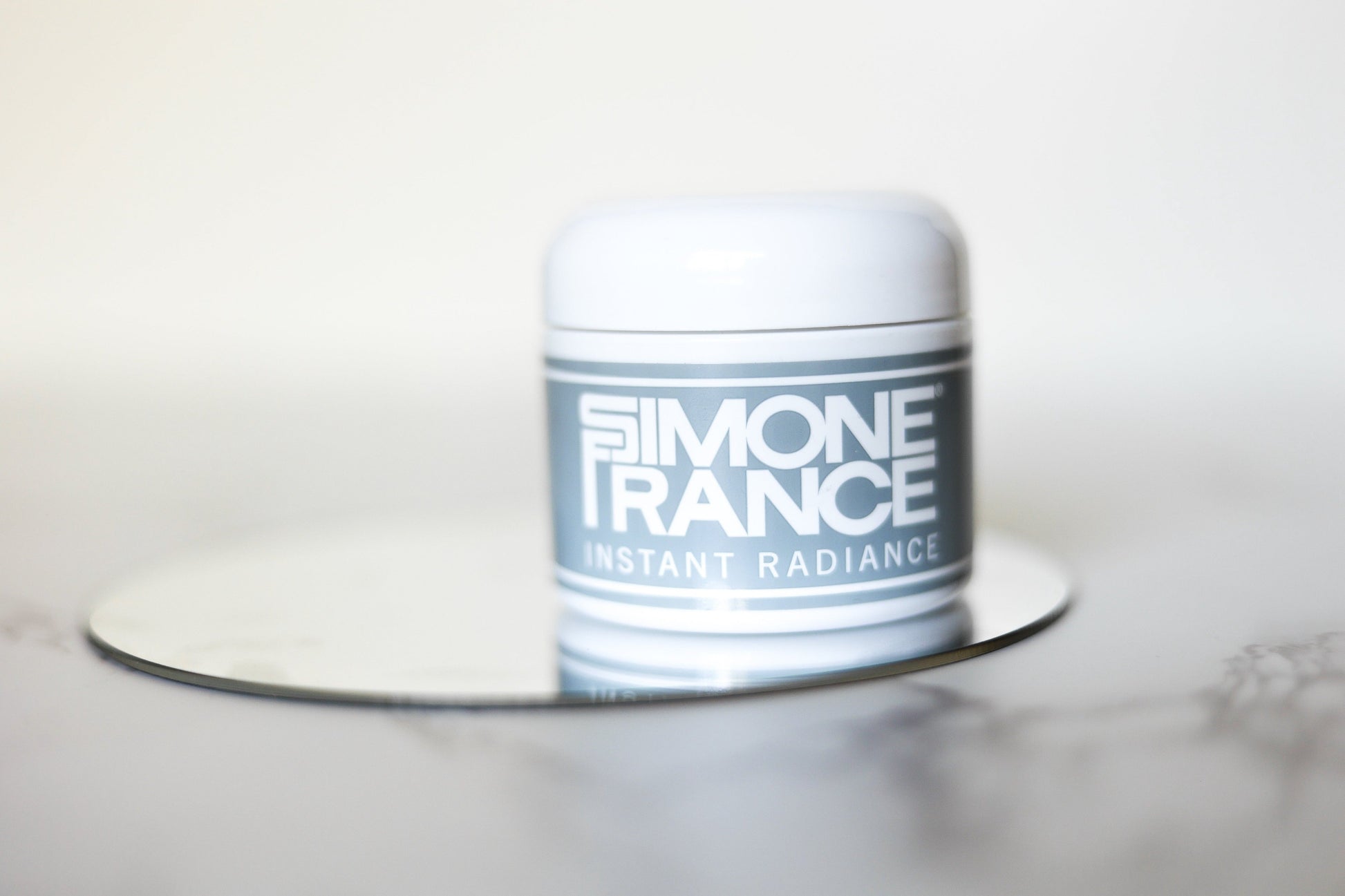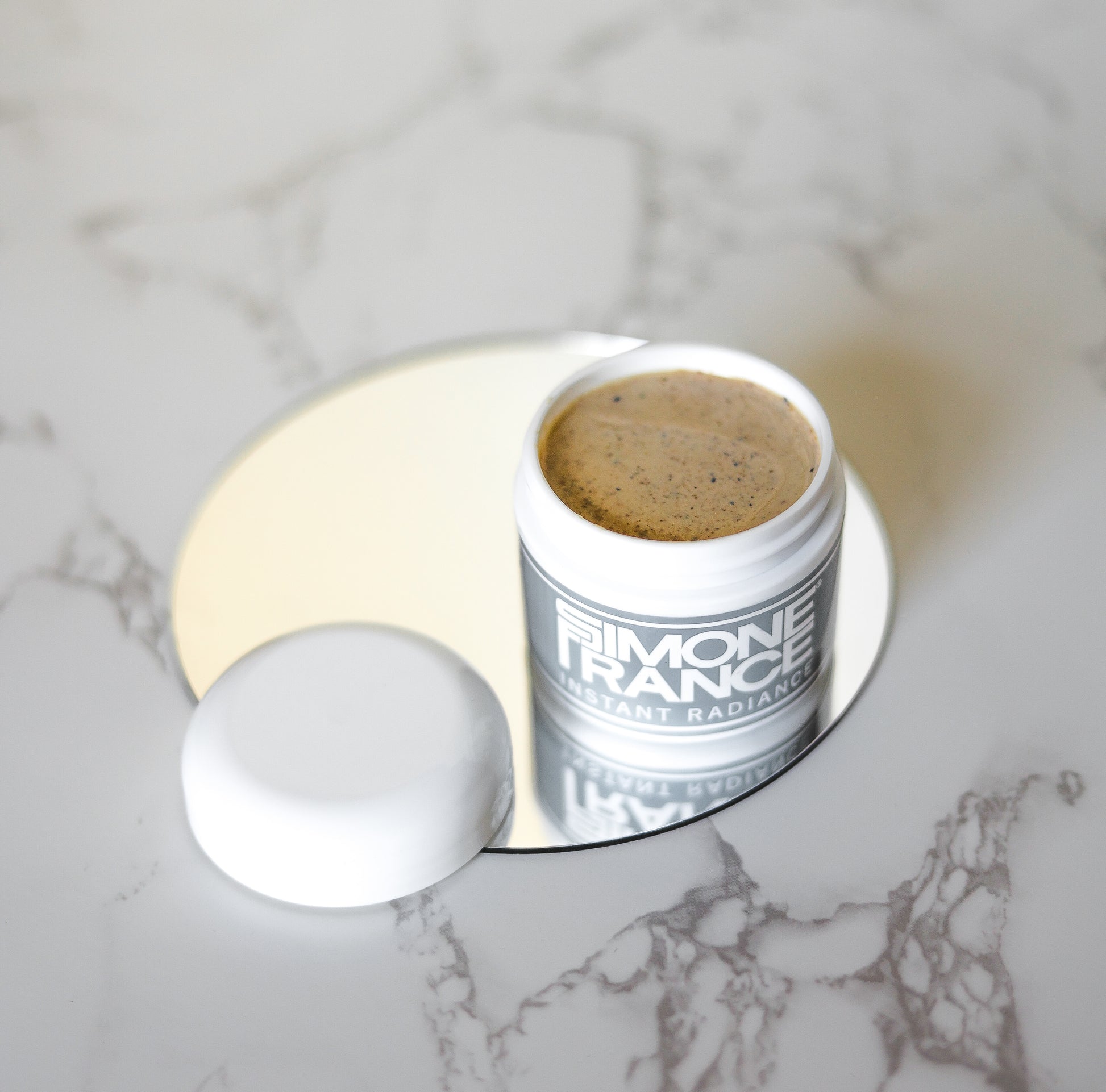 Instant Radiance Exfoliating Mask
This is Simone's personal favorite and no matter what your skin type or problem this gentle exfoliating treatment mask is for you! 
Instant Radiance removes dead cells, impurities, and blackheads, tightens pores, firms, refines skin texture, and brightens skin. It speeds the healing of blemishes and is a gentle exfoliant for people with sensitive skin.  Also excellent on your neck and décolleté. 
You'll be amazed at what this super-active beauty mask will do for your complexion. It will impart such radiance and clarity to your skin you will truly see instant results. And the more you use it the more beautiful your skin will become.
Use it before going out and for special occasions to instantly impart radiance to your skin. 

Helpful Tip

Use Instant Radiance on your neck and décolleté for a special treatment on that sensitive area. Follow with French Formula.

To beautify the skin around your lips, try this exclusive treatment a few times a week: Apply and remove Instant Radiance as directed around the lips. Follow with Line Minimizer. Some have said this is as close to a miracle treatment as you can get!
 
2 oz - $65     1/2 oz - $22
Benefits
*Removes dead cells, impurities, and blackheads
*Tightens pores

*Evens skin tone

*Firms

*Refines skin texture

*Brightens a dull complexion

*Speeds healing of blemishes

*Gentle exfoliant for people with sensitive skin and rosacea

*Boosts moisturizer performance

*Balances oiliness/dryness
Ingredients
Purified water, SDA alcohol 40, crushed almonds, vegetable oil, zinc oxide, kaolin, starch, glycerin, chamomile, methylcellulose, salicylic acid, allantoin, papain, oil of thyme, potassium sorbate, sodium benzoate, citric acid
Sale price
$65.00
Regular price
Customer Reviews
12/11/2021
Tina B.

United States
instant radiance
Great product. I have been ordering Simone France for years and this is one of my favorite products. Skin feels clean and refreshed after use. My skin appears brighter and clarified.
10/14/2021
Lucinda D.

United States
I am seeing results!
I've been using this product more consistently and I am seeing results! Usually twice a week I'll do a home facial with the instant radiance followed by the French clay mask and this has been a game-changer! This French-style gommage is an excellent no-nonsense gentle way to exfoliate. My skin is so smooth!
06/21/2021
Lucinda D.

United States
Awesome exfoliating treatment!
Feel like I'm sloughing all the dry, dead skin away. Very much a French style gommage. I do it about twice a week. More gentle exfoliation than using AHA's and retinoids. I swim everyday so chemical exfoliants are too harsh. Love the whole Simone France line!
Leaves me feeling refreshed
First of all, I like how refreshing this product smells. Secondly, I like how it leaves my skin feeling after I use it. It looks and feels more rejuvenated.
I really like this mask!
I love the way my skin looks and feels after I use this mask - I really do feel lke my skin is radiant!