Skip to product information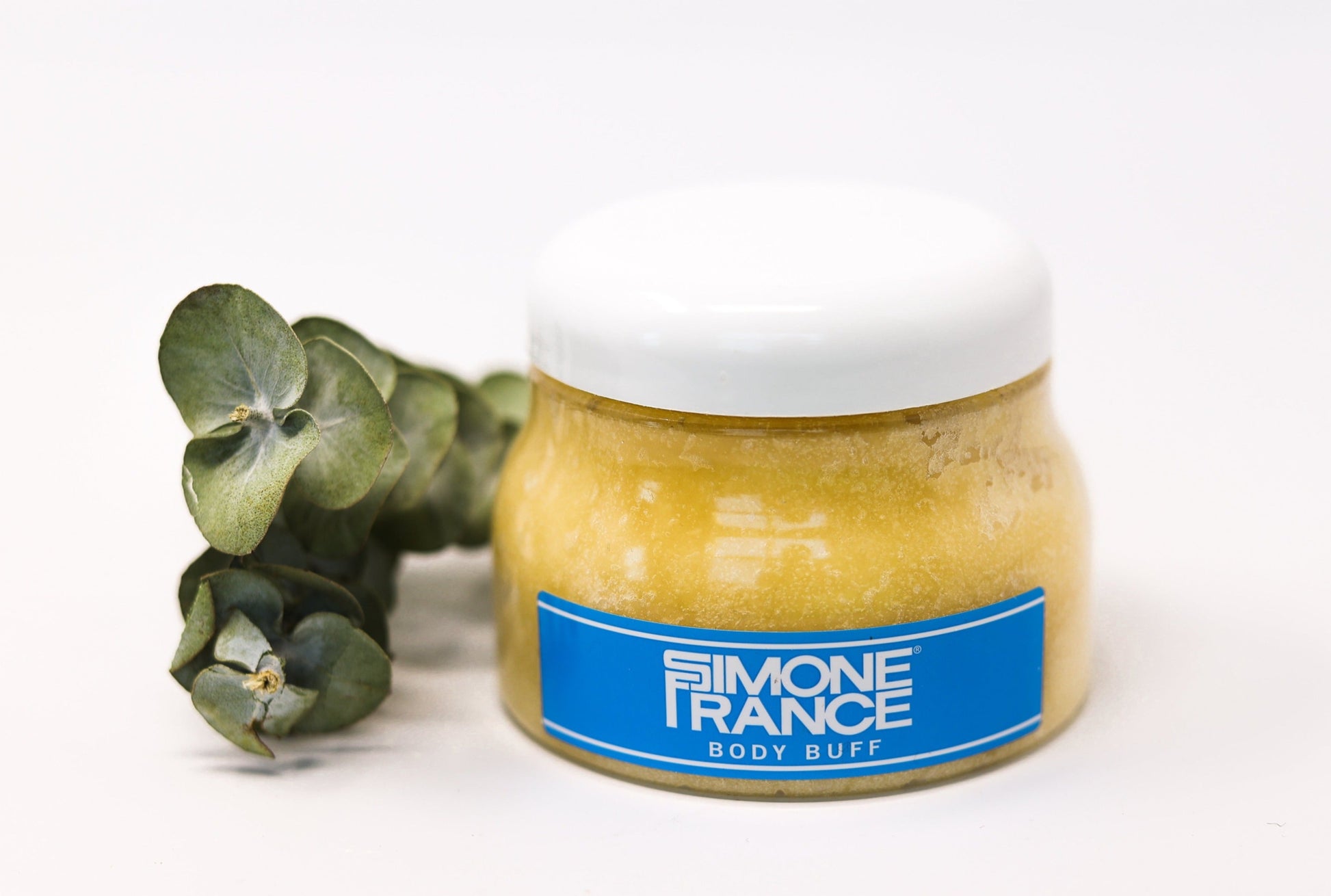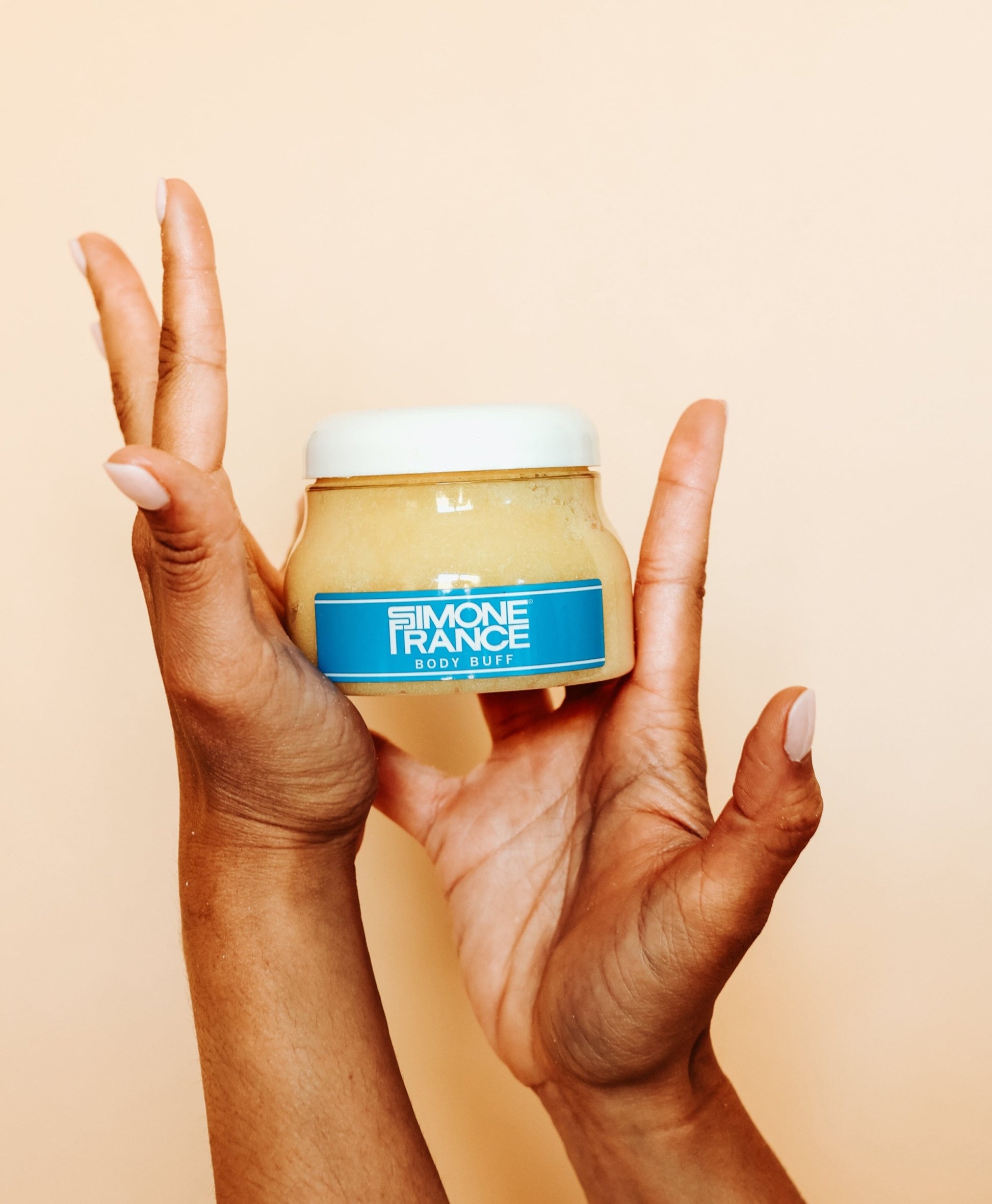 Body Buff Natural Sugar Scrub
Your skin deserves this body treatment for a lifetime of soft, healthy, younger-looking radiance from head to toe.  Pure sugar crystals melt to provide the gentlest exfoliation, and our antioxidant "super-fruit cocktail" softens, nourishes, and hydrates.  Rinse it to leave an ultra-light layer of natural moisturizers on your skin, or wash it off completely if you prefer. It will not leave a slippery residue in your shower.
8 oz - $26
Benefits
*Exfoliates, plumps, and hydrates skin on arms, legs, décolleté, shoulders, back, feet, knees, and elbows.

*Our sugar scrub has an ultra-light, natural lemon scent

*Imparts a healthy, radiant glow to body skin

*Regular use keeps skin looking lovely 
Ingredients
Cane Sugar, Safflower Oil, Disodium Lauryl Sulfosuccinate, Fumed Silica, Vitamin E, Maltodextrin, Sodium Hyaluronate, Beta-Glucan, Provitamin B5, Hydrolyzed Vegetable Protein, Allantoin, Aloe Barbadensis Leaf Extract, Passionfruit, Rice bran, Acai, Babassu Oils, Goji, Coffee Fruit, Noni, Pomegranate, Green Tea, Mangosteen, Glycerin, Jojoba Seed Wax, BHT, Fragrance
Sale price
$26.00
Regular price
Customer Reviews
05/29/2021
Mary A.

United States
Simple and Sumptuous
I love this line of face and body care and have stopped experimenting with other products. I love the simplicity and straightforward way that all of these products work. One of my favorite things in the line is the Body Buff Natural Sugar Scrub. It is part of my daily routines when I bathe to finish my soak in the tub with a touch of scrub to leave me feeling nourished and smelling divine! I want to have this product always and it is my go to item consistently.
04/30/2021
Mary A.

United States
Luxurious!
I love this product and can't seem to get enough of it-the smell and feel of it is intoxicating.
My skin feels GREAT
Need to give your body a treat? Use this! It exfoliates, moisturizes and SMELLS WONDERFUL.
Nice feel - nice fragrance
I used to use salt scrubs but have discovered I really prefer sugar scrubs. Yours has such a nice light fragrance - thank you for a great product!
Love this scrub
Scrub is nice - only negative is that it made my bathtub a little greasy. Worth it, though.