Skip to product information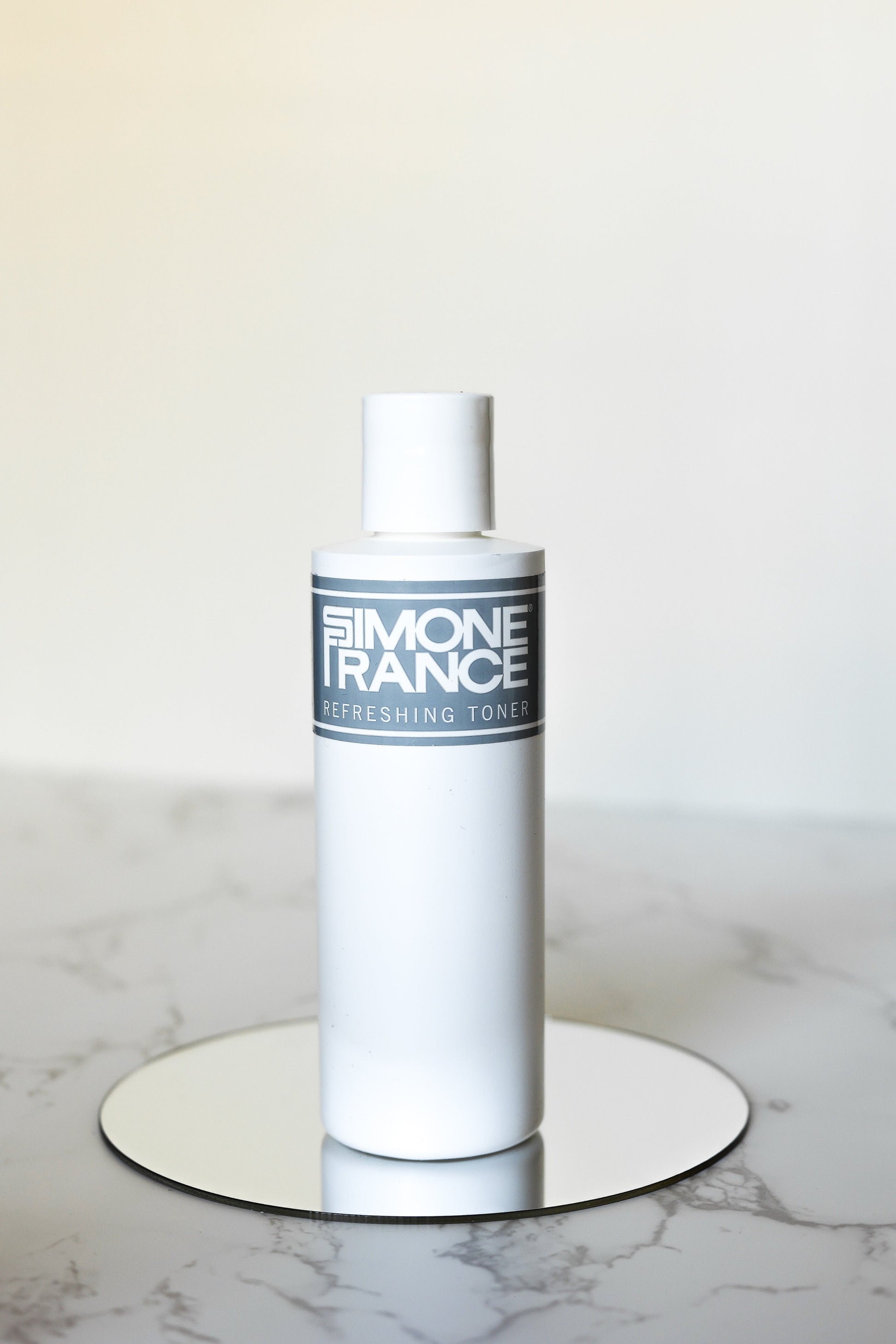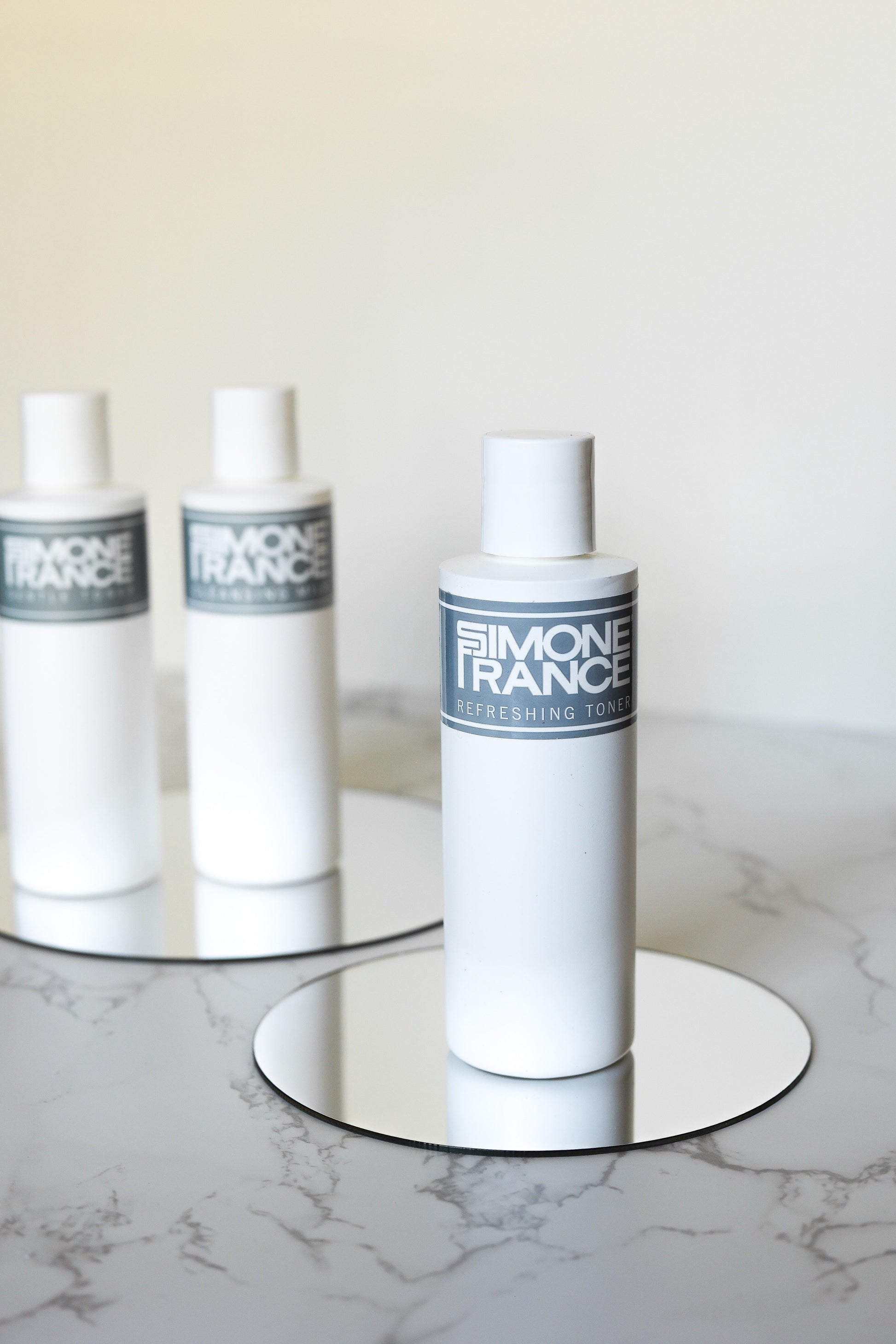 Alcohol-Free Refreshing Toner
Our gentle alcohol-free toner brightens skin, cleans and refines pores, and never leaves your face dry. This all-natural skin tonic is made with certified organic botanical extracts. Use it alone as a mid-day refresher when you're on the go or after exercise, and always after Cleansing Milk to remove the last traces of product, makeup, and impurities. This thoroughly completes the cleansing process and leaves your skin feeling revitalized and rejuvenated.

Helpful Tip

Toner works best, and will not dry your skin when, after Cleansing Milk, or on skin that has accumulated some excess oil during the day. Do not use it after liquid or gel cleansers or soap as this will be too drying.

Always use it on a soft, wet cloth like Signature Cleansing Cloths. They are specially textured to clean better than cotton balls.
 
6 oz - $40     2 oz - $18
Benefits
*Removes last traces of Cleansing Milk, makeup, and impurities

*Brightens skin 

*Cleans and refines pores 

*Refreshes skin 

*Leaves skin feeling soft and smooth 

*Step 2 of our Touch & Glow Evening Cleansing Routine
Ingredients
Water, Aspen Bark Extract, Willow Bark Extract, Senna Seed Polysaccharide, Moringa Pterygosperma Seed Extract, Dextrin, Certified Organic Rice Seed Extract, Certified Organic Gotu Kola Extract
Sale price
$40.00
Regular price
Customer Reviews
08/21/2022
Kathleen S.

United States
Great Refreshing Toner
Refreshing Toner used with Signature Cleansing Cloths really cleans and refreshes my skin. Kind and gentle for my sensitive skin. Through the day I will put a small amount on my 2X2 clothes and pat skin to refresh.
06/16/2021
Beth M.

United States
Refreshing toner
Used happily for years, will continue to do so!
Scent free!
I don't like using products with a lot of scent and I find that I really enjoy this product because it doesn't smell! I end my night feeling clean and fresh without being perfumey.
This is really refreshing!
You sure named this product right! Love the clean fresh feeling I get after I've used it!
Nice light scent
Fresh and light and doesn't dry out my skin.