Skip to product information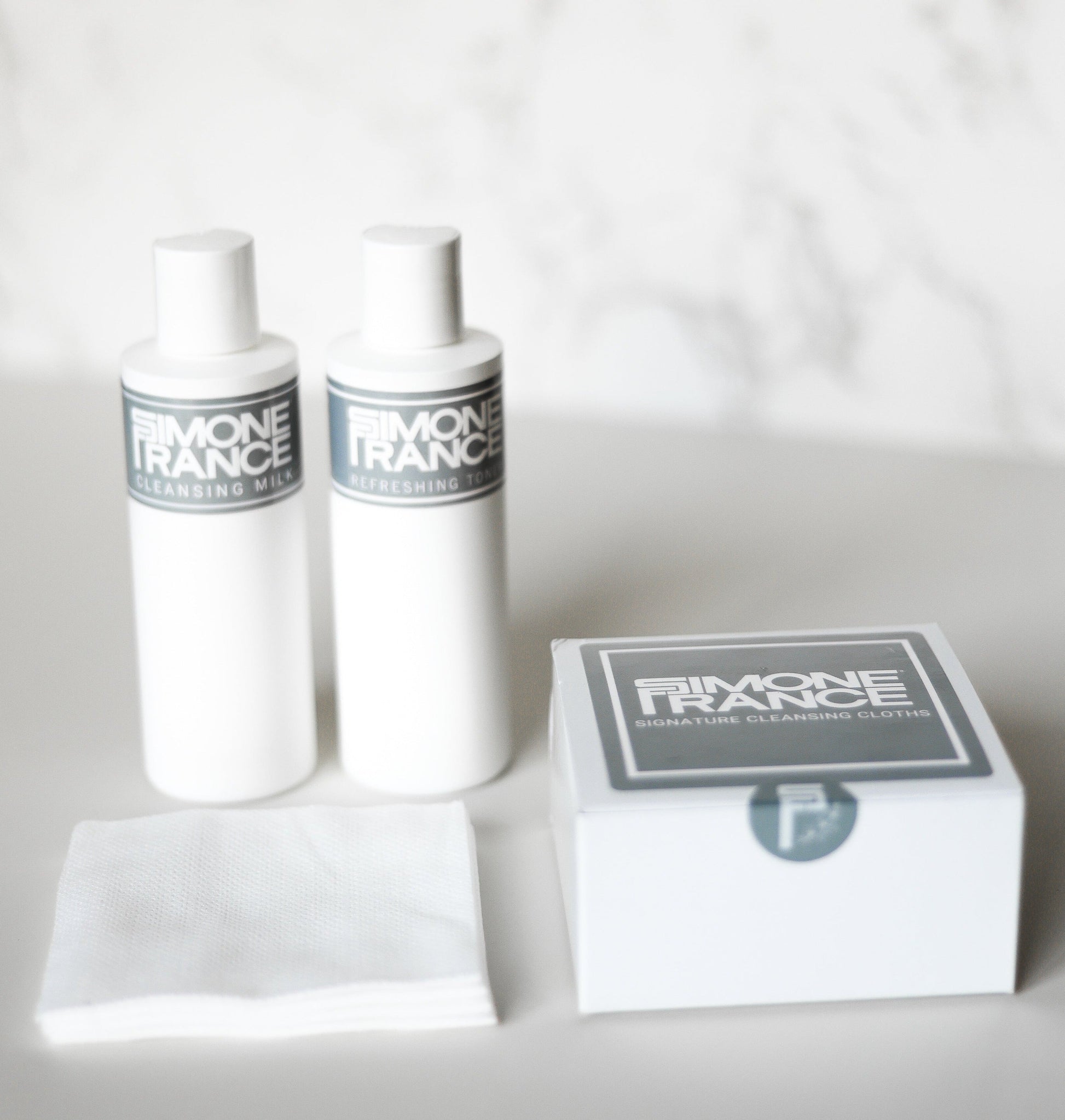 🌙 PM: Touch & Glow Cleanse and Tone
Healthy skin needs two cleanings a day. At night clean the surface of your skin so you wake up ready for your deep cleansing treatment with The Sandwich®.
Our evening cleansing package removes makeup, oil, and the impurities of the day. It balances uneven skin tone and detoxifies in just one minute each evening.
Instructions for our special method come in your package.
Includes: 6 oz, Cleansing Milk, 6 oz. Toner for your skin type, and 25 Signature Cleansing Cloths
$72
Benefits
*Dissolves oil, impurities, and makeup gently and thoroughly
*Brightens a dull complexion Helps even skin tone
*Reduces or eliminates redness
*Helps eliminate excess oil/dryness
*Helps prevent blemishes
*Helps reduce or eliminate sensitivity
*Makes a fantastic post-exercise cleansing
*Wake up in the morning with a clean skin surface, ready for the deep pore cleansing treatment of the Sandwich®
Ingredients
CLEANSING MILK: Water, mineral oil, TEA-stearate, Glycerin, Cetyl Alcohol, Sorbitol, Glyceryl Stearate, Sodium Hydromethylglycinate, Citric Acid, Disodium EDTA, Ceteth 24, Cloeth 24, Potassium Sorbate, Fragrance.
GENTLE TONER (For Normal to Oily Skin): Water, SD Alcohol 40, Hamamelis Virginiana (Witch Hazel), Salicylic Acid, Menthol, PEG-40 Hydrogenated Castor Oil, Fragrance, Disodium EDTA, Diazolidinyl Urea
REFRESHING TONER: (For Normal to Slightly Dry and Dry to Very Dry Skin)  Water, Aspen Bark Extract, Willow Bark Extract, Senna Seed Polysaccharide, Moringa Pterygosperma Seed Extract, Dextrin, Certified Organic Rice Seed Extract, Certified Organic Gotu Kola Extract
SIGNATURE CLEANSING CLOTHS: Have no product on them. They have a special texture and weave for maximum absorbency and gentleness.
Sale price
$72.00
Regular price
Customer Reviews
07/24/2021
Lucinda D.

United States
Excellent for my dry, sensitive skin!
Love the texture of the cleansing milk which is excellent at removing makeup. The toning lotion makes my skin feel really clean. Love that both do not contain fragrance and are very gentle. Love the whole Simone France line!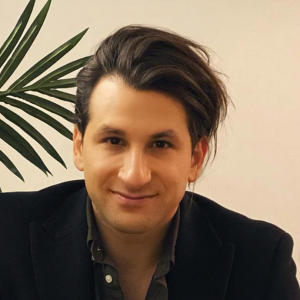 VD
04/08/2021
Victor D.

United States
Excellent, unique
Simone France is really the best. Whereas most brands will have you wash fully at night, they have a different routine. Amazingly, it really works. I've been with Simone France for 10 years. You stick to the system and it works. Thanks!
Could not be easier
This is part of my end of the night routine and its so quick and easy. Im done in a matter of a few minutes and my skin feels great.
"Touch & Glow" Evening Cleansing Routine
The Touch & Glow Evening Routine is refreshing, mildly fragrant, and leaves my skin feeling clean, hydrated and moisturized. Great products!
:)
I love this product. Nothing gets rid of makeup better and leaves me feeling refreshed. I had to get used to not using soap on my face in the evening, but I listened to the advice and now my skin is so much brighter. Great product!