Skip to product information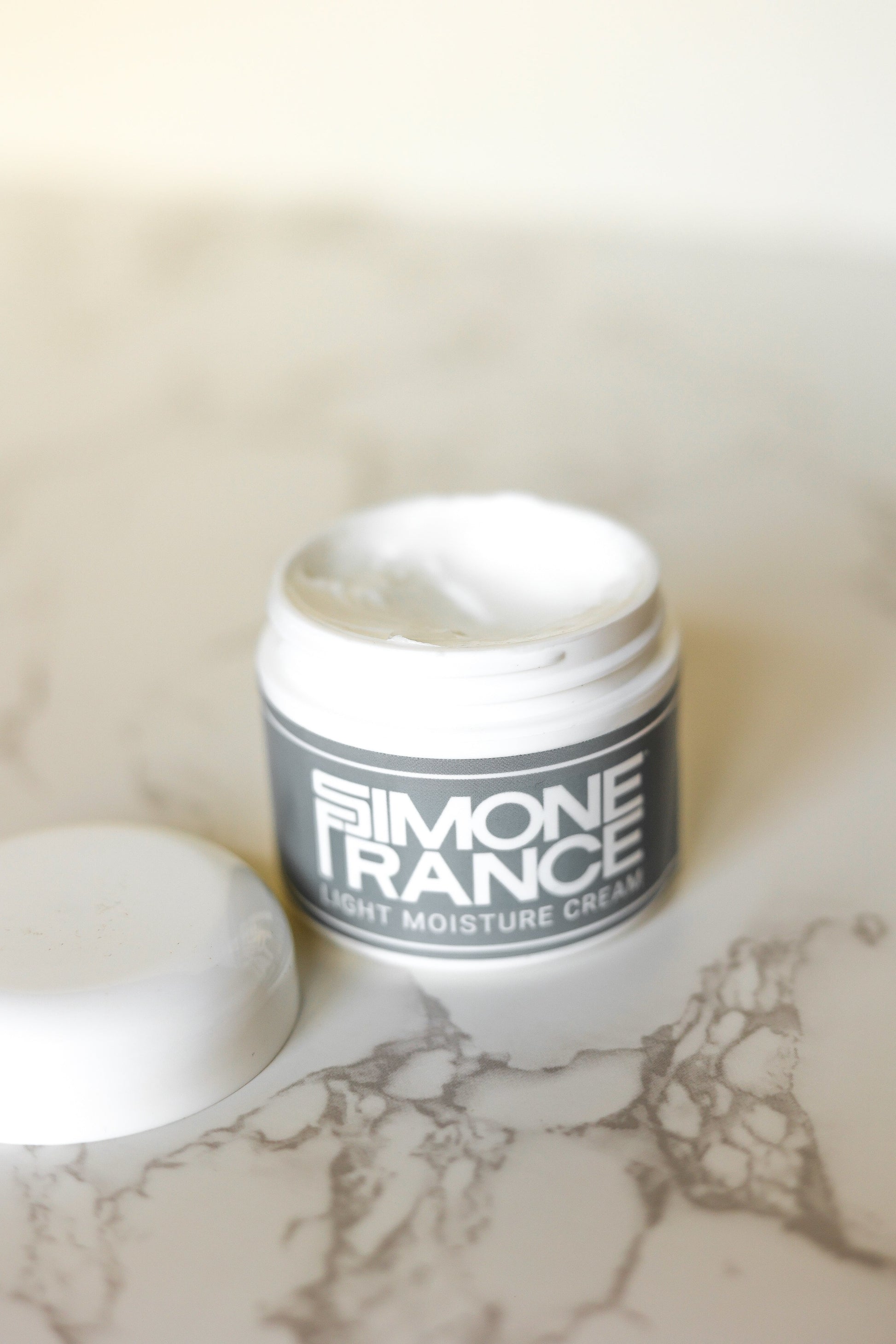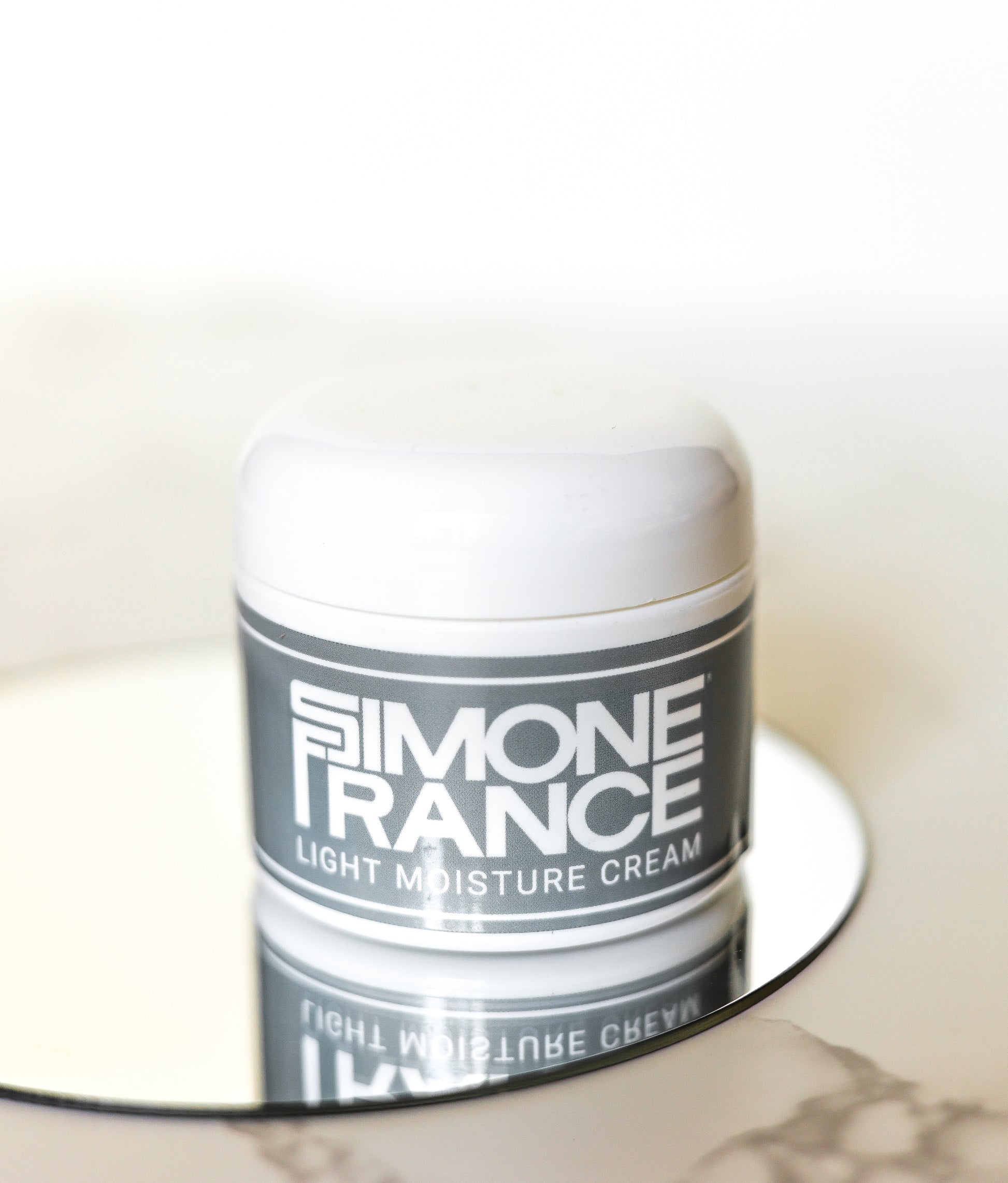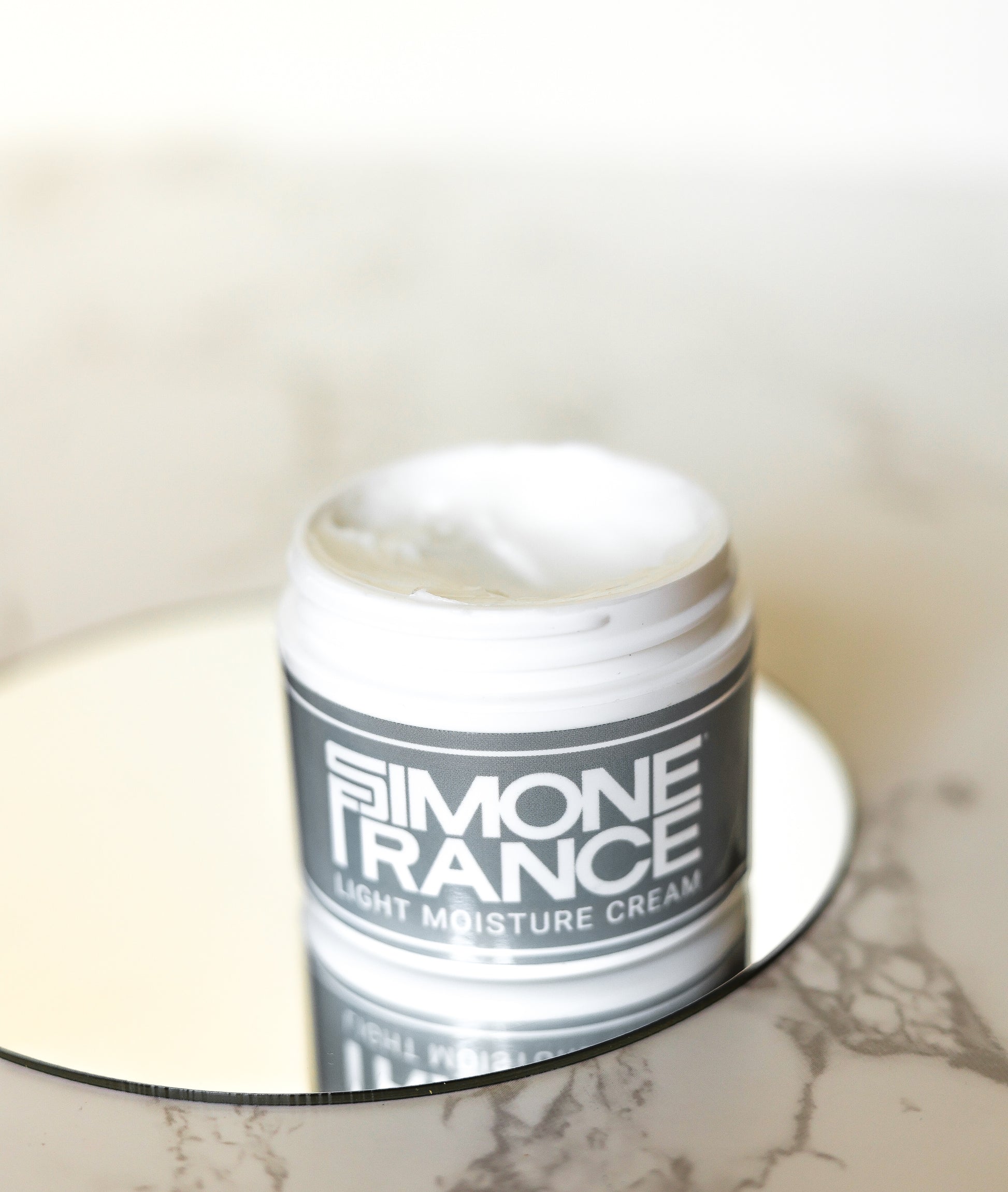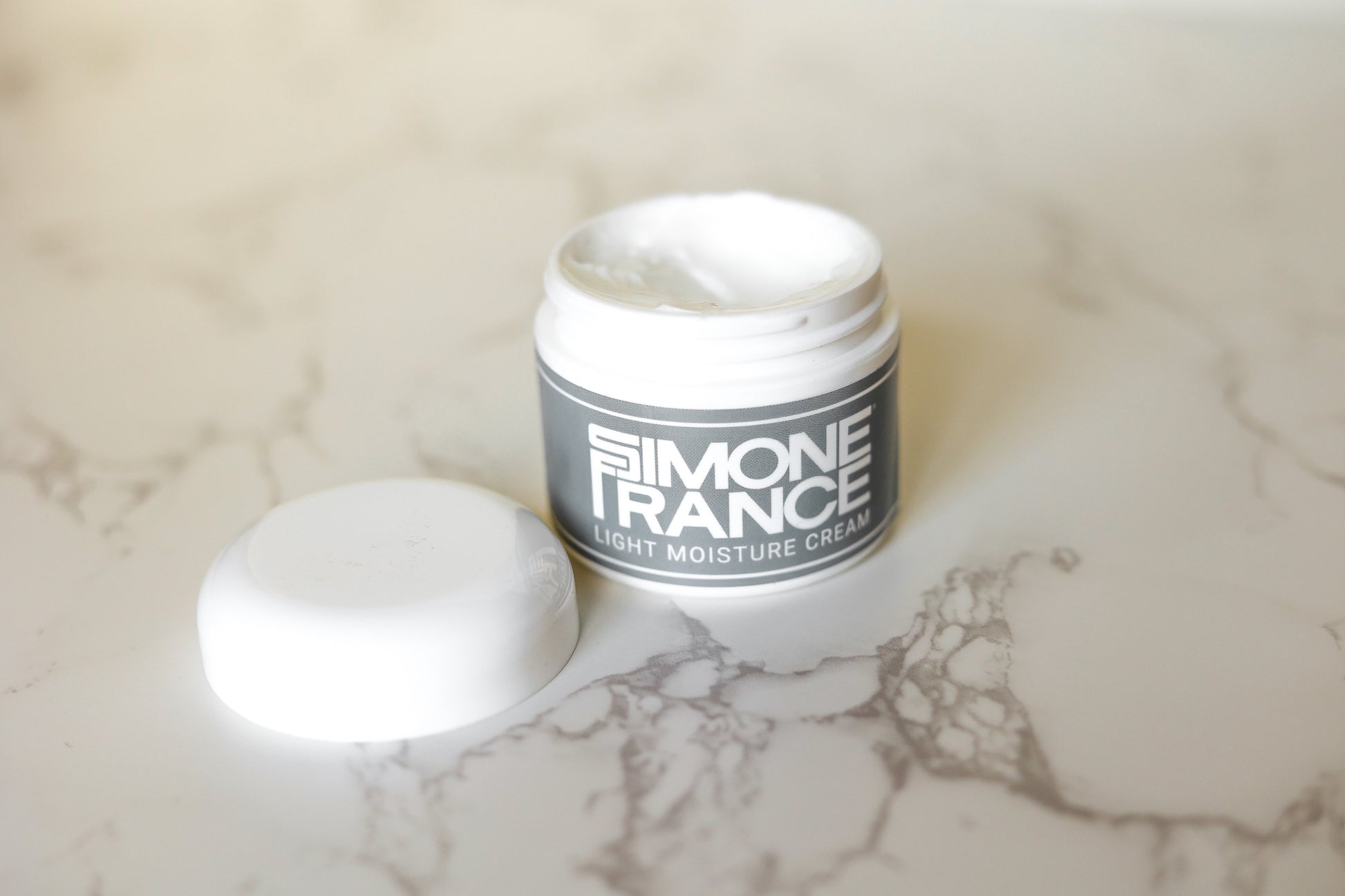 Light Moisture Cream
Light Moisture is a soufflé-textured, non-comedogenic moisturizer that nourishes and protects your skin. This wonderful cream gives you fantastic results with just the right amount of protection, keeping your skin soft and fresh and feeling good all day. Even acne-prone, sensitive, or reddened skin has fantastic results with this cream.  
Light and fluffy, it also makes an excellent night cream. It's the definitive answer for anyone who prefers a lighter, skin-firming moisturizer and for those who live in hot, humid climates. Everyone loves this cream!

Helpful Tip

Skin reacts to the weather and the environment. On humid days, a light cream like Light Moisture is ideal. On very dry or cold days, mix Light Moisture with a drop of Line Minimizer in the palm of your hand to boost moisturizing power.

2 oz - $68.00     1/2 oz - $22
Benefits
*Will never make skin feel greasy

*Does not clog pores

*Minimizes oil production

*Ideal for anyone who lives in a hot, humid climate

*Also great for acne, sensitive skin, rosacea, and teens
Ingredients
Water (Aqua), Caprylic/Capric Triglycerides, Jojoba Seed Oil, Glyceryl Stearate, Dimethicone, Steareth-20, Sodium Hyaluronate, Vitamin C, Vitamin E, Cetyl Alcohol, Cetearyl Alcohol, Ceteareth-20, Isocetyl Stearate, Steareth-2, Sodium Polyacrylate, Ethylhexyl Stearate, Trideceth-6, Phenoxyethanol, Ethylhexylglycerin, Tetrasodium EDTA

Sale price
$68.00
Regular price
Customer Reviews
07/31/2022
Karen A.

United States
Moisture cream
Really like this cream. I'm still not receiving your letters of updates☹️
06/09/2021
Mary E.

United States
Light moisturizer
I have used light moisturizer for years but several jars have smelled stale. I have not rec'd my last order since it is out of stock. Hoping to receive it soon. I have definitely liked the Light Moisturizer.
Great for summer
This is my go-to day cream for summer.
My favorite!
I love your Light Moisture Cream! Such a light texture but a beautiful, creamy feel to the cream. Love the way my skin feels!
Great in summer
I switch to this in summer and it's just perfect
02/22/2018
Ellen B.
New York City, United States
Nice in summer
I switch to this in summer and it's just right
For my kids
This cream is perfect for my children's delicate skins. they are teens but so enjoy this product.
11/19/2017
Mary C.
Pennsylvania, United States
favorite
This is my first favorite cream besides the lovely glo I alternate them and I can see a lessening of my deep wrinkles The light moisture is lite and souffl like going on and my skin drinks it in'''''love it
Excellent
Wonderful for keeping my face hydrated.
09/21/2017
Mary C.
Pennsylvania, United States
love this cream
I love the lovely glo and right now for the heat of summer I prefer to use the light moisture cream I still use the lovely glo with the sandwich but the light moisture cream absorbs quickly and does make my skin soft and smooth. Have had cataract surgery and choose to use this cream since it absorbs quickly. I see a smooth look to my skin using the products this way.
02/13/2017
Nina K.
New York City, United States
Perfect Winter Cream
Does the moisturizing trick for the winter without being too heavy.
02/09/2017
Mary C.
Pennsylvania, United States
Perfect
I had cataract surgery and had to be careful of how the facial moisturiset cream did not get close to my eyes especially at nite while sleeping. so I used the light moistureservice and it sunk right into my skin and made it very soft I had to be very careful and your skincare was and is perfect. Thank you Mary d
light moisture cream
Feels very light
07/31/2016
Wendy
Mayfield Village, United States
Light moisture cream
A wonderful product for summer, not too greasy for hot humid day. And great customer service, when I ordered my products the site would not accept my discount code. I ordered them anyway and sent an email to customer service. They gave me my discount the next day. Great company and great products.
06/21/2016
Jenbyjennifer
Plainfield, United States
Gives me just the right amount of moisture
I think this is an excellent cream and I don't have to use a lot of it. It spreads smoothly and I feel I get just the right amount of moisture.
light moissture cream
every once in a while I like to use a different face cream. my usual is line minimizer, which I love. just needed a lighter cream . and light moisture cream does the trick. I love lovely glow as well.