Skip to product information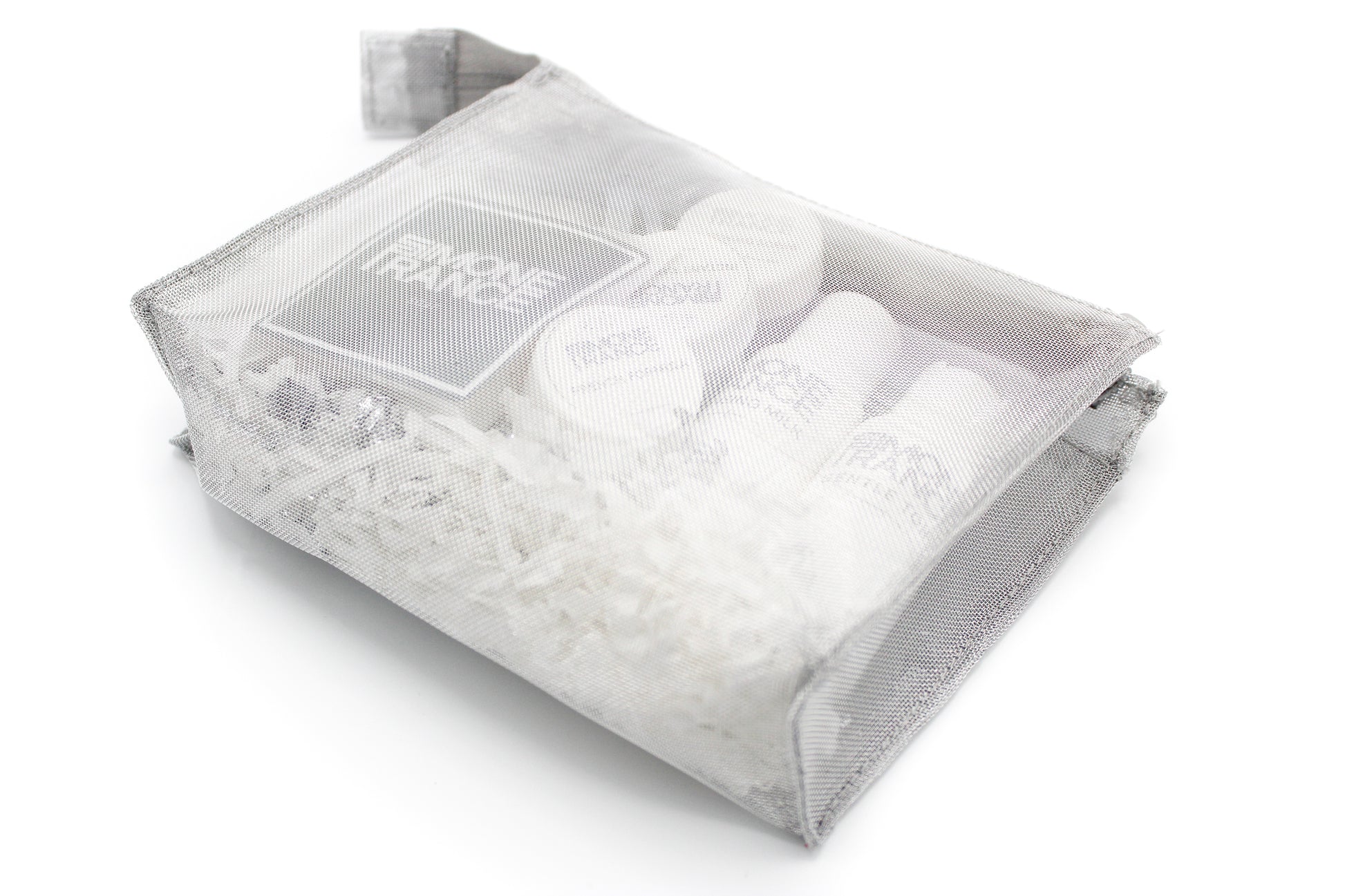 Perfect! The Simone France Trial Kit
Everything you need to try the Simone France System packaged in a silver travel bag including trial sizes of:
The Sandwich® - our AM cleansing routine and the core of the Simone France system. This deep pore cleansing and mild exfoliation method are all you need for a lifetime of healthy, beautiful skin. Includes 1/4 oz moisturizer for your skin type, 1/4 oz Refining Scrub, 1 oz Soap, 5 Signature Cleansing Cloths.
Touch & Glow - our PM cleansing routine removes makeup, oil, and the impurities of the day - and it detoxifies and balances uneven skin tone. Includes 1 oz Cleansing Milk and 1 oz toner for your skin type.
Instant Radiance - Simone's favorite treatment mask! No matter what your skin type, this gentle, exfoliating treatment mask is for you. Use it weekly. Includes 1/4 oz Instant Radiance. 
Choose the kit for your skin type below!

Not sure what you need? Take the quiz! Click HERE.
Benefits
AM Cleansing/Sandwich®

*All-natural 
*Fades or eliminates dark spots and uneven skin tone
*Replaces dullness with a soft, radiant glow
*Reduces or eliminates redness
*Eliminates excess oil/dryness
*Boosts moisturizer performance
*Eliminates blackheads and clogged pores
*Prevents blemishes
*Reduces or eliminates sensitivity

Evening Cleansing/Touch & Glow

*Dissolves oil, impurities, and makeup gently and thoroughly
*Brightens a dull complexion Helps even skin tone
*Reduces or eliminates redness
*Helps eliminate excess oil/dryness
*Helps prevent blemishes
*Helps reduce or eliminate sensitivity

Weekly Treatment Mask/Instant Radiance

*Removes dead cells, impurities, and blackheads
*Tightens pores
*Evens skin tone
*Firms
*Refines skin texture
*Brightens a dull complexion
*Speeds healing of blemishes
*Gentle exfoliant for people with sensitive skin and rosacea
*Boosts moisturizer performance
*Balances oiliness/dryness
Ingredients
The Sandwich® AM Cleansing ingredients vary depending on moisturizer for your skin type:
French Formula: (for dry to very dry skin) Water (Aqua), Glycine soja (Soybean) Oil, Lanolin, Isopropyl Myristate, Cera alba (Beeswax), Squalane, Cetyl Palmitate, PEG-100 Stearate, Lanolin Alcohol, Zinc Stearate, Polysorbate 60, Sodium Borate, Emu Oil, Fragrance, Phenoxyethanol, Ethylhexylglycerin

Lovely Glow: (for normal to slightly dry skin) Organic Aloe Juice, Rose Distillate, Avocado Oil, Organic Jojoba Oil, Emu Oil, Emulsifying Wax NF, Kosher Vegetable Glycerin, Organic Palm Oil, Palm Stearic Acid, Vitamin E, Phenoxyethanol, Tetrasodium EDTA, Rosehip Oil, Vitamin C Ester, Pro-Vitamin B5, Allantoin, Xanthan Gum, Wheat Germ Oil, Carrot Seed Oil, Vitamin A, Organic Black Willow Bark Extract, Rosemary, Oleoresin, Neem Oil, Citric Acid

Light Moisture Cream: (for normal to oily skin) Water, Safflower Seed Oil, Caprylic/Capric Triglycerides, Glyceryl Stearate, Dimethicone, Sodium Hyaluronate, Ascorbic Acid (vitamin C), Tocopherol (vitamin E), Cetyl Alcohol, Isocetyl Stearate, Cetearyl Alcohol, Ceteareth-20, Steareth 2, Steareth-20, Sodium Polyacrylate, Ethylhexyl Stearate, Trideceth-6, Phenoxyethanol, Caprylyl Glycol, Imidazolidinyl Urea, Tetrasodium EDTA.

Refining Scrub: Purified Water, Glycerin, Glyceryl Stearate, Diatomaceous Earth, Triethanolamine, Phenoxyethanol, Diazolidinyl Urea, Sodium Dehydroacetate

Soap: 100% organic ingredients. Saponified oils of Safflower and/or Sunflower, Palm Oil, Coconut Oil, Grapefruit Seed Extract, Rosemary Extract.

Signature Cleansing Cloths:  Cloths have no product on them - just a special texture and weave.
Touch & Glow PM Cleansing ingredients vary depending on toner for your skin type.
Cleansing Milk: Water, mineral oil, TEA-stearate, Glycerin, Cetyl Alcohol, Sorbitol, Glyceryl Stearate, Sodium Hydromethylglycinate, Citric Acid, Disodium EDTA, Ceteth 24, Cloeth 24, Potassium Sorbate, Fragrance.
Gentle Toner (For Normal to Oily Skin): Water, SD Alcohol 40, Hamamelis Virginiana (Witch Hazel), Salicylic Acid, Menthol, PEG-40 Hydrogenated Castor Oil, Fragrance, Disodium EDTA, Diazolidinyl Urea
Refreshing Toner: (For Normal to Dry to Very Dry Skin) Purified Water, Aspen Bark Extract, Willow Bark Extract, Senna Seed Polysaccharide, Moringa Pterygosperma Seed Extract, Dextrin, Certified Organic Rice Seed Extract, Certified Organic Gotu Kola Extract
Signature Cleansing Cloths: Have no product on them. They have a special texture and weave for maximum absorbency and gentleness.
Instant Radiance: Purified Water, SDA Alcohol 40, Crushed Almonds, Vegetable Oil, Zinc Oxide, Kaolin, Starch, Glycerin, Chamomile, Methylcellulose, Salicylic Acid, Allantoin, Papain, Oil of Thyme, Potassium Sorbate, Sodium Benzoate, Citric Acid
Sale price
$35.00
Regular price
Customer Reviews
10/02/2023
Steven M.

United States
Skin at it's Best
The best skin care I have ever had and I have tried everything out there. Thank you for being here Simone France.
10/13/2022
Anna H.

United States
Great way to try this method
I loved that I could try everything in small sizes. Also makes a nice travel kit for trips about a week or two.I found it improved my skin so much within several days that I went ahead and bought the full sizes.
03/22/2021
Esther S.

United States
Great Products
I'm astounded! Using the products for the first time in the evening left my face so smooth and the morning regimen left my skin so great-looking. I like to exfoliate my face and using these products are going to help me achieve wonderful skin. Thank you for the opportunity to try these products on a smaller scale. I will be ordering the regular sizes soon.