Benefits
*For all skin types

*A fantastic eye makeup remover 
*Unscented and is great for sensitive skin 

*Great for gentle mid-day or post-exercise cleansing

*Leaves your skin soft, fresh and clean 

*When used as directed reduces redness and keeps it at bay
*Gently dissolves makeup, impurities, and oil for a perfectly clean skin surface

*Use as Step 1 in the Touch & Glow evening cleansing routine
Ingredients
Water, Mineral Oil,* TEA-stearate, Glycerin, Cetyl Alcohol, Sorbitol, Glyceryl Stearate, Sodium Hydromethylglycinate, Citric Acid, Disodium EDTA, Ceteth 24, Cloeth 24, Potassium Sorbate, Fragrance 


Cleansing Milk
Your skin will love this beautiful, velvet-textured milk that softly and gently removes makeup, oil, and impurities. This is the ideal nighttime cleanser for all skin types. It dissolves makeup, (eye make up too)! and if used nightly as directed, it will help even skin tone, help heal adult acne, reduce redness, and reduce or eliminate sensitivity.  You can also use it as your go-to post-workout or midday gentle skin cleanser.
6 oz - $37     2 oz - $15
Customer Reviews
10/20/2022
Rose S.

United States
Cleaning milk
Have used it for years
07/21/2022
Stephanie K.

United States
Cleansing Milk
Cleansing Milk makes cleansing easy and never leaves my skin feeling dry. I have used it for years, and I am never disappointed!
06/08/2022
Kassie

United States
Used to be amazing
I used to order this cleansing milk all the time. It was my go-to makeup remover. It would remove all my makeup and wash off easily, even without the towel. I decided to reorder it after a few years of using different products and I don't know what happened. I don't know if I got a bad batch or if the formula changed, but this cleansing milk barely removed my makeup. It immediately feels sticky on my face, like a really thick oil. It doesn't wash off, it just stays on your face like an oily sticky film. It also doesn't remove my makeup, leaving me with black circles under my eyes. Not sure what went wrong here but I'm very disappointed as this used to be the best! Hoping the other Simone products haven't changed like this one.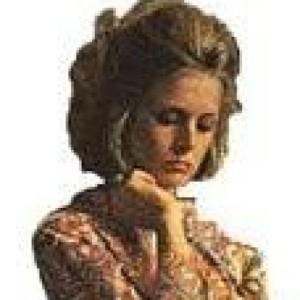 M
04/08/2022
Marilyn

United States
Gentle and Beautiful
This is a wonderful cleansing milk. It's gentle but effective. It's very soothing and has no fragrance and my skin feels soft and moisturized after using it. Using it is a wonderful way to unwind at the end of the day.
It really works
This took my make-up off easily and quickly. Couldn't ask for more.